Humboldt, Iowa Restaurant
Our story began with 209 Main, when Vaughn and Lori Bauer wanted a restaurant for their manufacturing facility. Seven years and many meals later, we wanted to bring that same community feeling to Humboldt, Iowa with 716 Main. We're excited to serve you!
We offer a comfortable space for all ages and demographics to enjoy food together, whether it be watching the big game on our TVs or gathering in our banquet room.
Because we're rooted in creating a community, 716 main strives to stay involved in our local community, too, at city events, schools, and in Green County and Southwest Western. Interested in connecting? Contact us.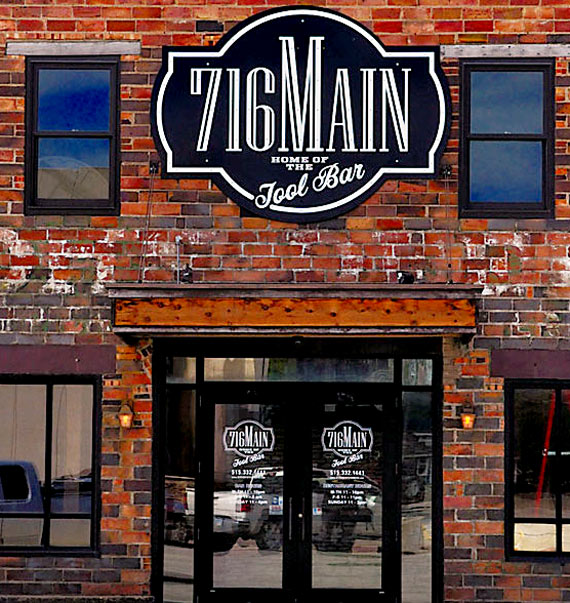 Quality Ingredients
We make our food in-house with fresh ingredients and recipes.
Quality Service
Our staff aims to provide top service to make sure your experience is enjoyable.
Quality Community
We provide a comfortable space for everyone to enjoy food togeher.
House ground beef served on a toasted bun with bacon ...
Build Your Own Pizza
$12.75+
Choose from our pre-made combos or build your own!
Smoked Brisket Quesadilla
$11.95
Jalapeno cheddar tortilla, smoked brisket, cheese ...
House ground beef burger, topped with bacon, cheddar ...